She befriended the one woman she was never supposed to meet. Now she's the key suspect in her disappearance.
Her Daughter's Mother is a gripping psychological suspense novel about a newly pregnant woman who befriends her anonymous egg donor—and might have been the last person to see her before she mysteriously disappeared.
** Named Best Beach Read of the Year by O, The Oprah Magazine
** Named Most Anticipated Book of Summer by CrimeReads
** Winner of AudioFile's July Earphones Award for exceptional audiobook 
** Named Best Beach Read of 2019 by New York Post 
** Named Best New Book to Read in June by HelloGiggles 
** Named June Reads for the Rest of Us by Ms. Magazine
** Named Best New Thriller and Mystery in June by CrimeReads 
** Named Best New Book This Summer by Popsugar
** Named Must-read Thriller by BookRiot
** Named Best Debut Thriller in June by CrimeReads
ADVANCE PRAISE AND REVIEWS 
"Daniela Petrova's debut novel is absolutely dreamy and suspenseful." 
— O, The Oprah Magazine 
"[Her Daughter's Mother] is a fun, unputdownable thriller…The premise is so clever and original, and Petrova totally delivers with juicy twists and characters with real emotional depth. It's the kind of quick, smart read you'll devour poolside." 
— Entertainment Weekly 
"If you read one thriller this month, make it Her Daughter's Mother."
— HelloGiggles 
"A great choice for fans of The Girl On the Train and The Wife Between Us."
— The Uniontown Herald-Standard 
"One of summer's most buzzed-about debuts...Petrova has written a consummate page-turner that also manages incredible layers of emotional depth. This is one of the year's most provocative and eye-opening novels."
— CrimeReads
"This is a unique page-turner that will have readers speculating how it'll end from the beginning."
— Ms. Magazine 
"[An] impressive debut…burning questions will keep readers on the edge of their seats…a gripping tale of the consequences of obsession. Petrova is off to a promising start."
— Publishers Weekly 
"A perceptive plot wrapped around how infertility can destroy a relationship fuels the emotional "Her Daughter's Mother." The novel also touches on how obsession can overpower one's sense of self. But Petrova delves deeper in her plot with intriguing twists making even the most benign action and supposed coincidences seem sinister and foreboding."
— Associated Press 
"A suspenseful, contemporary, and twisty thriller...with an engaging and sympathetic protagonist."
— Kirkus Reviews 
"Daniela Petrova's Her Daughter's Mother is a suspense thriller with intricately drawn characters, wily plotting, and a topical story line that draws from the deep well of complexities involving a woman's desperate desire to give birth."
— Mystery Scene Magazine 
"You'll get caught up in two first-person narratives…Petrova is expert at showing how desperate both these women are…its darkness and wild resolution will appeal to many readers."
— Booklist 
"The clever narrative structure in Her Daughter's Mother pivots between the first-person points of view of the three parents. Lana, Tyler, and their egg donor, Katya, each narrate their own stories, which grow increasingly layered and intertwined as the plot progresses."
— Los Angeles Review of Books
"Her Daughter's Mother had me from the very first page. With a dazzling plot; complex, unforgettable characters; and gorgeous prose that mines the dangerous depths of obsession, Daniela Petrova's debut is undoubtedly going to be the book everyone will want to read this summer."
— Aimee Molloy, New York Times bestselling author of The Perfect Mother 
"Taut pacing, relatable characters, and a twisty, surprising plot combine in this tense and poignant thriller. Secrets and obsession leave their mark in this unputdownable story—a remarkable debut."
— Megan Miranda, New York Times bestselling author of All the Missing Girls
"Her Daughter's Mother has all the hallmarks of great psychological suspense: a compelling mystery, a cast of intriguing and suspicious characters, and plenty of stunning surprises. But it is the journey of the novel's protagonists—each trying to find family, connection, and redemption—that makes this page-turner a tender, moving story you won't soon forget."
— Megan Collins, author of The Winter Sister
"Captivating and powerful, Her Daughter's Mother is both a thought-provoking story about the ethical gray area one woman stumbles into on her quest for motherhood, and a twisty thriller about another woman's abrupt disappearance. Secrets, obsession, lies, betrayals big and small—they're all here in this expertly paced novel that will keep readers guessing right up until the very last page."
— Kathleen Barber, author of Are You Sleeping
"This moving, heartfelt thriller surprised me again and again. Lana's journey to becoming a mother is poignant and suspenseful, even without the added element of her egg donor's disappearance. The turns of this story ratchet up the intrigue, making Her Daughter's Mother one of the most gripping books I've read in years. Petrova has created an original, smart novel sure to top "Best Of" lists in 2019. A sure-footed, memorable debut."
— Erica Wright, author of The Blue Kingfisher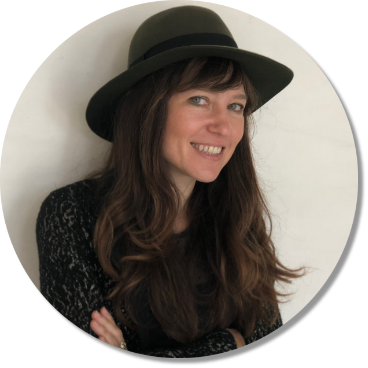 Daniela Petrova is a recipient of an Artist Fellowship in Writing from the Massachusetts Cultural Council. Her first novel, Her Daughter's Mother, is forthcoming from Putnam in June 2019. Born and raised in Sofia, Bulgaria, Petrova currently lives in New York City.

© DanielaPetrova.com All Rights Reserved